Proposal to Expand MINURSO Mandate Targets Morocco's Sovereignty, PSU's Leader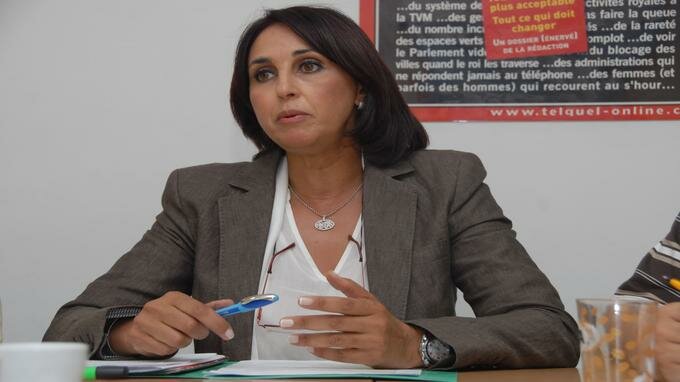 ---
By Mohammed Amine Qasserras
Morocco News Tribune
Kenitra, Morocco| Nabila Mounib, Secretary-General of the Moroccan Unified Socialist Party( PSU), said in an interview with the press "It is impossible accept any change in the nature of the MINURSO's mission. And the decision to expand the mandate of the MINURSO or establish an alternative international mechanism for monitoring human rights in the southern provinces "targets Morocco's sovereignty which is non-negotiable,"
Mounib told Maghreb Arab Press (MAP) any solution that violates Morocco sovereignty is not welcomed and she called on international community to intervene in order to monitor the situation of human rights in Tindouf camps, where the population live in disastrous and inhumane conditions.
The General Secretary of the Unified Socialist Party stressed on the necessity for asking the international community to respect the Charter of the United Nations, in particular Chapter VI, which states that nothing should be imposed on the disputing parties and any solution should be in compliance with parties in conflict.
Mounib noted that through this new proposal, there is a change in the international political approach which resulted in Algeria and the Polisario movements and actions through working with several civil society organizations to promote international human rights proposal in Sahara.
The international community is extremely worried about what is happening in the Sahel and sub-Saharan and any possible consequences on the security in the region and the relations of South-South, especially with the growing of armed groups in the region as well as the joining of many young Sahrawists to those groups, Mounib said.
On the other hand, Mounib believes that Morocco has recently seen much development in different sectors and she calls to strengthen those steps through the release of what it called "prisoners of conscience and prisoners of February 20 movement, emphasizing the need to reinforce democracy and human rights within the country which would inevitably strengthen the position of Morocco in the eye of the international community.
She also stressed the importance of strengthening the Moroccan position via involving political actors in order to evaluate the situation well and find appropriate solutions.
Moroccans believe that the so-called 'Western Sahara' conflict is created by Algeria which embraces and funds Polisario separatist in Tindouf (region between Morocco and Algeria)
This conflict blocks any development in the issue of the Maghreb Union and increases the security threat in Sahel and sub-Saharan region.

Print