French Mother Bouchra Bagour Goes on Trial for 9/11 T-shirt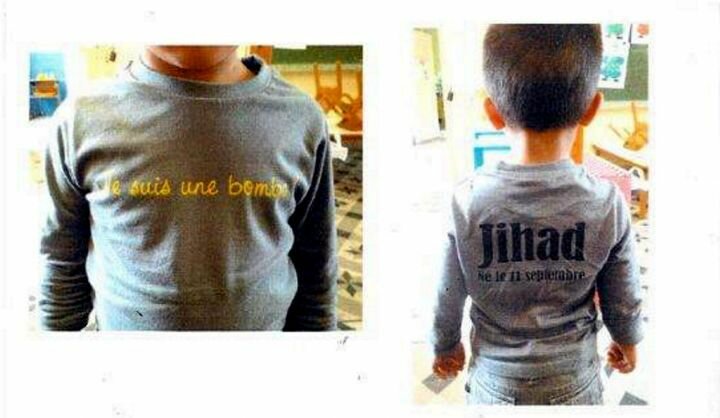 ---
By Samira Arabi
Moroco News Tribune
Agadir, Morocco | A French mother is on trial in the south of France for sending her son to school wearing a T-shirt that reads "I am a bomb" and "Born on 11 September," French channel FT1 reported yesterday.
Bouchra Bagour, 35, who denied that she defends terrorism at the start of her trial in Avignon, was initially reported to the French authorities and was charged with "glorifying terror".
The T-shirt that was bought by Ms Bagour's brother and was given to her son reads "I am a bomb" on the front and "Jihad, born on 11 September" on the back.
Ms. Bagour denied the accusation and said that she never meant to cause any provocation and stated that her son had been born on 11 September.
"It's the day his birth I wanted to highlight, not the year," she told the court.
"I had put it on him "without stopping to think about it," she added.
The prosecution's argument was that the Ms.Bagour had shown no remorse for the 11 September terrorist attack by wearing the t-shirt.
"Who can claim that this is not a direct and scandalous allusion to terrorism?" a prosecutor asked, calling for a fine of 1,000 euros (£870; $1,300) against Ms Bagour and 3,000 euros for her brother.
The trial has been adjourned until next month.

Print